Israel: Video Shows Jewish Extremists Celebrating Death of Palestinian Toddler – Democracy Now!
Posted by uscsjp on December 28, 2015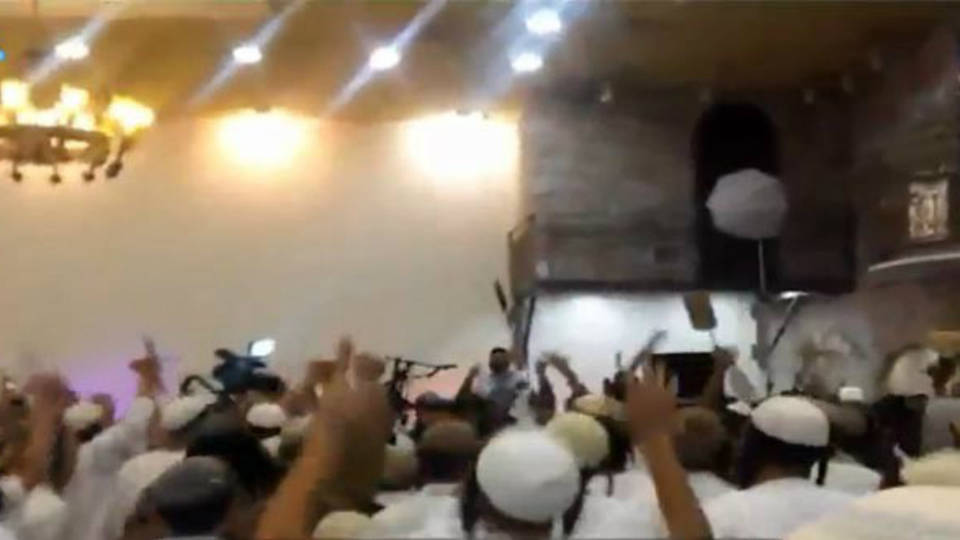 Israeli authorities say they are investigating newly released video which appears to show Jewish extremists celebrating the death of a Palestinian toddler in an arson attack last summer. The footage, which aired on Israel's Channel 10 news, was filmed at a wedding. It shows two men apparently stabbing pictures of 18-month-old Ali Dawabsheh, who was killed in an arson attack, allegedly by Jewish settlers. The fire also killed his parents.
–Democracy Now!, December 28, 2015
http://www.democracynow.org/2015/12/28/headlines/israel_video_shows_jewish_extremists_celebrating_death_of_palestinian_toddler